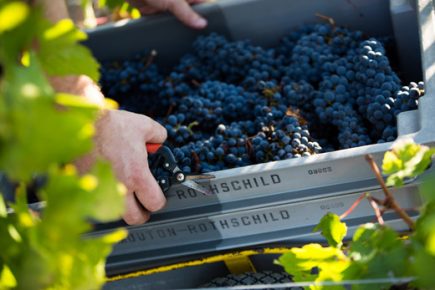 The 2016 harvest
Weather conditions for the 2016 harvest at Château Mouton Rothschild were ideal for all grape varieties.
After a sunny and very dry summer, the parcels of white grapes were harvested from 12 to 19 September. Sauvignon Blanc, Semillon, Sauvignon Gris and Muscadelle are used to make Aile d'Argent, Mouton Rothschild's premium white wine.
The red grapes were harvested at a relaxed pace, starting on 26 September and ending on 14 October, allowing for the grapes to be picked at optimum maturity. In the traditional way, the grapes are collected in 10-kilo crates then sorted and transferred into the vats. Each grape variety is vinified separately in order to preserve its characteristics right up to the final blend.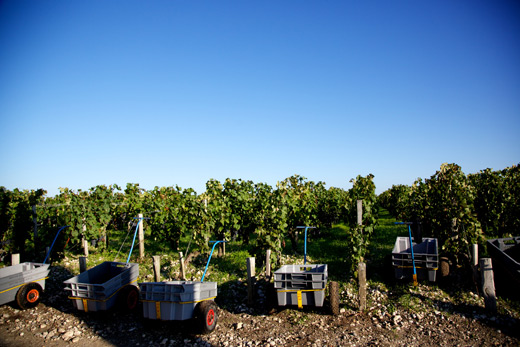 A warm and sunny summer produced rather small and therefore very concentrated grapes, which will make for an aromatic and dense wine of great length. From the first tastings, the technical staff were already talking about a "great vintage" for both Château Mouton Rothschild and Petit Mouton de Mouton Rothschild.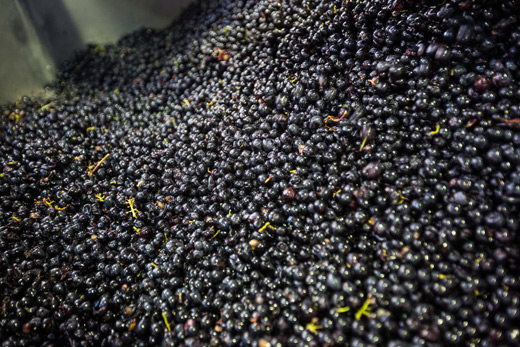 The first vats are now being run off. In a few weeks' time, the wine will be put into barrels to start the maturing process in the Great Barrel Hall.