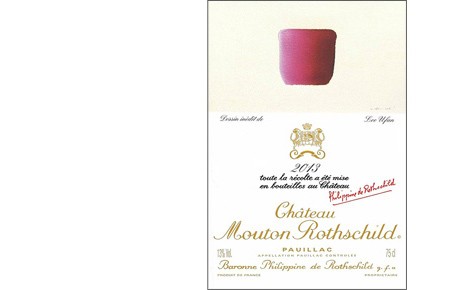 Lee Ufan illustrates the label of Château Mouton Rothschild 2013
Every year since 1945, a great artist has illustrated the label of Château Mouton Rothschild. Thus, the most famous names in contemporary art are brought together in a collection to which a new work is added each year.
The commission for the illustration of the 2013 vintage was given to Lee Ufan, a painter, artist and philosopher of Korean origin born in 1936. Fond of natural materials and simple forms, he creates a mesmerising effect conducive to meditation, weaving his spell with art of great intensity, harmony and restraint. In his work for Mouton, the initially indecisive purple of the drawing gradually attains its full richness, just as a great wine is patiently brought to fulfilment in the secret of the vat house.