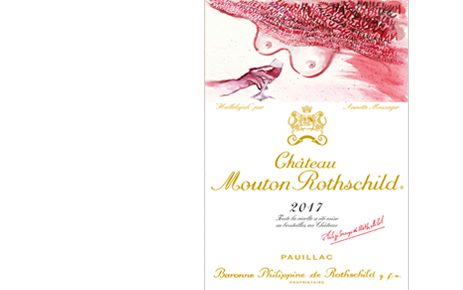 Annette Messager illustrates the label of Château Mouton Rothschild 2017
Every year since 1945, a famous artist has been given complete freedom to create an original artwork for the label of the vintage to be released.
The owners of Château Mouton Rothschild, Philippe Sereys de Rothschild, Camille Sereys de Rothschild and Julien de Beaumarchais de Rothschild, gave the commission for the label of the 2017 vintage to the French artist Annette Messager, born in 1943. Hailed throughout the world for her creative talents, she takes objects, shapes and words from everyday life to create a world of sometimes joyful, sometimes alarming poetry, marked by her feminist convictions.
Annette Messager's work for Mouton is titled "Hallelujah". In an approach that is both realistic and symbolic, she combines two substances, milk and wine, which the Bible often associates with each other, hymning the virtues of both.